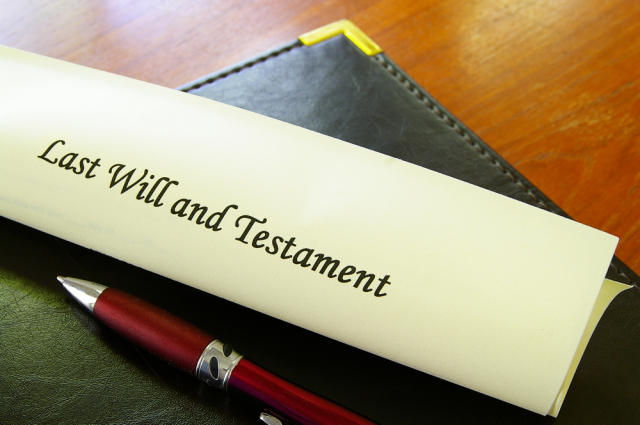 PROBATE AND TRUST ADMINISTRATION
The death-time transfer of property, whether in probate or outside of probate, involves a progression
of procedural steps. Unfortunately, the procedures necessary to the effective transfer of property
occur at an emotional time of life, which can make the process difficult, even daunting.
Our post-death probate and trust administration services help clients navigate difficult times of their
lives. We recognize that the death of a family member can bring grief and confusion. While we
cannot take away the sense of pain and loss, we work hard to give clients a clear understanding of
the administration process and the peace of mind that this process can be orderly, efficient, and is
under control. While we are always available for counsel, we are also there to listen.
Regardless of the type of estate or trust involved, it is important to seek good legal counsel and
guidance to properly administer the property involved. This can include real property, personal
property, tangible property (furniture and vehicles) or intangible property (money/investments).
At Elliott & Faulkner, we have personally served as executors, administrators, guardians,
conservators, and trustees and we have advised clients serving in all of these roles. We have served
clients throughout the State of Ohio, and we have served as counsel to out-of-state attorneys for
cases requiring work in Ohio.
The attorneys at Elliott & Faulkner have also served as expert witnesses in probate and trust
administration matters in a number of courts in Ohio and have been appointed as independent
fiduciaries by a number of Ohio probate courts in resolution of contested cases involving decedent
estates, incompetent wards, and trusts.
Call us for a consultation at 937-264-8710
The information contained in this website is provided for informational purposes only and should not be construed as legal advice. Your choice of legal counsel is important and should not be based solely on advertisements.
The transmission and receipt of information contained on this website, in whole or in part, or communication with Elliott & Faulkner through general methods available through the internet, including email through this website, does not constitute or create an attorney-client relationship between Elliott & Faulkner or any of its attorneys and any recipient. You should not send us any confidential information using this webpage. Submissions of information and any contacts through this webpage will not create an attorney-client relationship and whatever you disclose through this webpage will not be subject to protections of privilege or confidentiality unless communicated to us in the course of an attorney-client relationship in which we have agreed to act as your legal counsel.
7700 North Main Street / Dayton, OH 45415
75 Harbert Drive, Suite B / Beavercreek, Ohio 45440